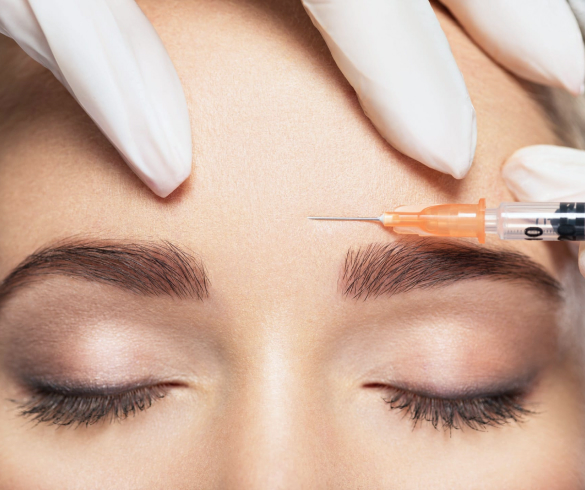 Beauty Clinic near Coral Gables
Vida & Co is a highly-qualified beauty clinic in Coral Gables. We specialize in the latest and most effective treatments and innovations when it comes to beauty. From laser hair removal to photorejuvenation, we have something for you.

Whatever your face or body beauty needs are, we are ready to help you bring the best version of yourself to life. Contact us today for a no-obligation skin care consultation in Coral Gables and start enjoying the new rejuvenated look through our cosmetic treatments and impeccable service.
Book Now
Get to Know Vida & Co
At Vida & Co, we offer cutting-edge, painless beauty treatments for your face and body in our Coral Gables clinic. We know that whichever treatments you select, they will leave you feeling and looking renewed and refreshed. All our cosmetic treatments have the same objective: to rejuvenate your soul and nourish your skin, bringing out your natural beauty.
With highly-trained beauty technicians, we are standing by to offer you the latest in beauty and rejuvenation to help you look your best, always tailoring the treatments to fit your skin's requirements and your desires.
Our Beauty Spa Services
The list of beauty spa treatment options is extensive, and we are confident you will leave our clinic with the results you desire. Here are some of the select treatments for face and body that we offer:
Botox Injections
Botox gives such instant results that you may feel this is something anyone can do. However, getting the best outcome after a Botox injection can only come from a professional technician in Coral Gables, one who knows how to combine science and art to create the perfect application of the treatment.
We use a thin surgical needle to inject the Botox in the precise location. The result? Wrinkles are eliminated, and your facial expression is preserved. How many injections you need will depend on the extent of your wrinkles and on your particular facial features.
Juvederm Dermal FIllers
Juvederm dermal fillers are designed to add volume to areas of the face that have lost it through the passage of time. They may be applied to the chin, cheeks, or lips, depending on your unique needs. Juvederm in Coral Gables offers you a long-lasting non-surgical option to recover the volume that has been lost. With a base of hyaluronic acid, Juvederm dermal fillers have become one of the most requested non-surgical procedures to recover the lost contour of the face and erase the effects of time.
Kybella
There is nothing more frustrating than looking in the mirror and confirming that there's an undesirable fold in your chin. If you happen to have the common double-chin feature, Kybella is the procedure you are looking for in Coral Gables.
The main skincare ingredient in Kybella works by breaking down and absorbing the dietary fat that has settled beneath your skin. When it is applied correctly, Kybella destroys the fatty cells that have developed beneath your chin. Once destroyed, the remnants are safely disposed of through the body's lymphatic system, and these cells are gone forever.
Lip Augmentation
If your lips are thinner than you desire, lip augmentation in Coral Gables may be just what you need. Through a professional lip augmentation, the shape, fullness, and contour of your lips will be enhanced and the wrinkles around the mouth reduced. With a minimally-invasive procedure of facial fillers, you can revive the youthful look of your lips. Get the voluptuous lips you've been dreaming of today.
Exosome Facial
Through an exosome facial in Coral Gables, you get a powerful combination of skincare ingredients that offer an updated version of platelet-rich plasma (PRP). Combined with laser treatments, the results will amaze you. With this state-of-the-art breakthrough, you will regain a healthier, more youthful appearance.
If you want to improve the health of your skin from the inside out, this treatment is right for you since exosomes are extremely effective at battling the obvious signs of aging.
Sculptra Gluteal Lift
If you want to enhance the curve and shape of your buttocks and fight cellulite in that area, without the risk of surgery or other complications, Sculptra offers you the possibility of stimulating collagen production in the deeper layers of your skin through the use of a dermal filler.
Sculptra in Coral Gables has the advantage of offering you more sculpted buttocks without having to harvest fat from other areas of the body. You will get beautiful, natural-looking results without the need for anesthesia and prolonged recovery times.
PDO Threading
A revolutionary method in the world of aesthetics, PDO threading results in instant skin tightening. It also allows for the neurovascularization and the production of collagen, both of which renew your skin at the cellular level. Your skin texture is enhanced, and you see fewer lines and wrinkles. Your skin feels more elastic and youthful. Ask us about PDO threading today.
Mesotherapy
Through the injection of vitamins, plant extracts, hormones, and enzymes, mesotherapy rejuvenates and tightens skin while also removing excess fat. Mesotherapy has many uses, such as:
Fading wrinkles and lines
Lightening pigmented skin
Reducing cellulite
Recontouring the body
Tightening loose skin
Mesotherapy aims to correct underlying issues like poor circulation and inflammation that cause skin damage. The injections are given at different depths, depending on the condition you are targeting, and several sessions may be required to get the effect you seek. Mesotherapy has been considered a non-surgical alternative to liposuction. Call us today, and let's review your condition to see if this treatment is right for you.
IV Therapy
IV therapy has grown in popularity in recent years because it delivers vitamins, minerals, and amino acids directly to the body, allowing the nutrients to circulate throughout, nourishing the body at a cellular level. IV therapy can both maintain optimum wellness and improve chronic and acute conditions.
Some of the effects of IV therapy are:
Increased collagen production
Reduction of fine wrinkles and small lines
Brightening of the skin
Anti-aging effects
Reduces hair loss
Improves hair growth
Schedule Your Appointment Today
At Vida & Co we understand that you may be feeling overwhelmed by so many youth-restoring options, but our trained estheticians are here to guide you through the processes. Tell us your concerns and the areas of your body that worry you, and we will craft a personalized treatment plan for you. We have the elements to restore the youthful look you desire, so schedule a consultation today, and let's get started on reversing your natural age.