PRP & PRF Injections, Hialeah
Platelet Rich Plasma (PRP) and Platelet Rich Fibrin (PRF) are both autologous platelet concentrates prepared from the patient's blood and are transformed into the body's perfect healing serum.
The properties found in both PRP and PRF platelet-rich plasma injections make them superior to other artificial products. By drawing a patient's blood and using their own plasma for these treatments, you receive the purest and most natural form of growth factors possible, providing exceptional results when it comes to treating skin tone and texture, acne scarring, and anti-aging results.
Schedule a consultation with us to learn more about PRP or PRF injections in Hialeah and decide whether these are the right treatments for you. We will gladly answer all your concerns and create a personalized treatment plan to address the issues that are worrying you now.
At Vida & Co in Hialeah, we are ready to welcome you to a beauty clinic like no other. Our attention to your needs and a deep understanding of today's beauty treatments mean that you will always find the right procedure and leave feeling refreshed and rejuvenated. Schedule a no-obligation consultation today.
Book Now
What are PRP and PRF injections in Hialeah?
PRP and PRF are the next-generation Natural Growth Factor injections. They are the derivative of centrifuged blood — the centrifuge process separates the blood into layers. This allows some of the white cells, growth factors, and stem cells, along with the platelets, to be collected from a tube that may or may not have an anticoagulant additive. These elements are what make Natural Growth Factor injections an extremely desirable product when used in skin care treatments.
Both PRF and PRP injections in Hialeah are very powerful products, excellent at reducing fine lines and wrinkles as well as acne scarring. When you come to Vida & Co in Hialeah, we will assess your particular situation and recommend how many treatments you might need to achieve the desired results. Since PRP injections in Hialeah are collected in a tube containing an anticoagulant, it does allow us a lot more leeway in the time we have to inject or microneedle it into your skin. The process will be completed expertly and expeditiously.
How are PRP and PRF injections in Hialeah used?
The exact procedure depends on your personal needs, which may sometimes require that you receive more than one procedure. For instance, if you are concerned with fine lines and skin texture, you might just need to have microneedling. On the other hand, if you want to address deep wrinkles, under-eye discoloration, or puffiness, we will recommend more involved treatments.
Both PRP and PRF platelet-rich plasma injections are used similarly to fillers and botox injections. The number of treatments will depend on your own desired outcome and the condition of your skin. All details will be discussed during your initial consultation when a treatment course will be planned for you.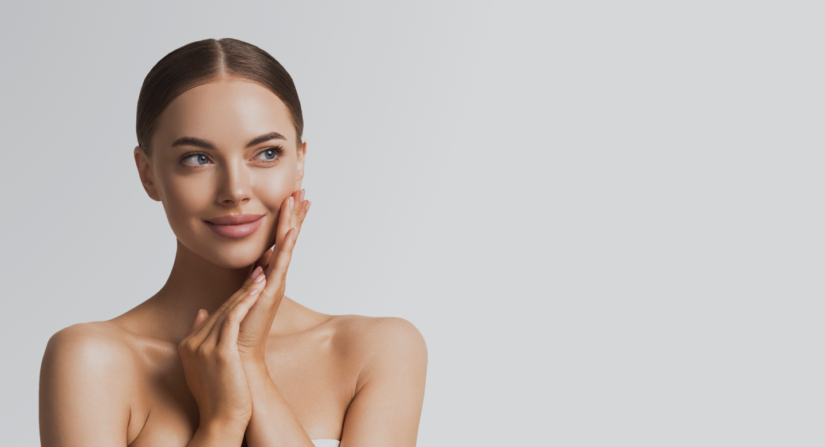 What is the exact process to obtain these injections?
To prepare PRP or PRF injections in Hialeah, blood is drawn from the patient and collected in a tube with or without the anticoagulant. It is then centrifuged accordingly, and just the very concentrated portion of the product is drawn into a syringe for use back into the patient's skin.
It is reassuring to know that these by-products of the blood are the purest and most potent form of material that can be administered to your skin to obtain the most natural-looking results whether you are interested in anti-aging effects, diminishing or erasing acne scarring and healing.
What results can I expect from PRP or PRF injections in Hialeah?
PRP or PRF injection treatments at our Vida & Co beauty clinic in Hialeah provide long-lasting results because they continue to release growth factors over time. A series of three treatments administered three to six weeks apart provides the most corrective and rejuvenating results. Ultimately, the treatment results may vary for each patient depending on their age, skin condition, and the care and the routine that they follow at home after receiving the injections.
Should I get PRP or PRF injections?
Our beauty experts at Vida & Co will analyze your skin and talk to you about your particular goals to decide which option is right for you.
Both platelet-rich plasma (PRP) and Platelet-Rich Fibrin (PRF) use the same technique. They extract plasma from the patient's own blood to regenerate and heal soft tissues within the body. This is done by simply drawing a sample of your blood that contains plasma and placing it into a centrifuge machine that separates plasma cells (which are cells containing growth factors) from the rest of the blood.
Once that is done, the area to be treated will be injected with fresh plasma. After the injection, the platelets will begin to break down and release their growth compounds. These will help trigger the body's natural healing process, resulting in the tissue being rebuilt.
PRP therapy has proven effective in treating a wide range of injuries and ailments, including joint injuries and arthritis-related joint pain. Yet, it also has great cosmetic benefits and is frequently used under the eyes, around the neck, and in the hands to promote more youthful-looking skin.
On the other hand, Platelet-Rich Fibrin (PRF) is the second generation of PRP. PRF is an all-natural solution that can treat multiple areas in the face that show the first signs of aging. The most popular areas to treat with PRF are the hollows under the eyes, the scalp for hair restoration, and deflated cheeks.
Call us today to get a free consultation. At Vida & Co, we are ready to start whenever you are.
With
over 80,000 treatments

performed, come see why clients choose Vida & Co. Book Now