Full and luscious lips can emphasize your youthfulness and femininity. Many people are searching for non-surgical options to improve their lip volume and more. Temporary lip augmentation and a variety of other methods today can be used to enhance your lips.
Relax and get the best natural results to enhance your beauty. Vida & Co offers non-surgical lip augmentation solutions to help you look your best. Whether it's
 PRP treatments, Botox, lip augmentation, Kybella, PDO threading, exosome facial, or Sculptra Gluteal Lift, our staff always aims for natural-looking results. 
Plump Lips Without Surgery
Since the early 2000s, non-surgical lip plumping has increased in popularity. Doctors nowadays encounter patients of all ages and genders requesting cosmetic treatment.
Lip treatments used to be a taboo procedure. However, many celebrities have since embraced non-surgical lip plumping. This has drastically improved its popularity. Hence, The American Society of Plastic Surgeons (ASPS) reported that the number of lip augmentations doubled between 2000 and 2016. 
Lip plumper procedures have also flourished as their popularity has grown. Nowadays, lip augmentation procedures take up to 30 minutes or less. This means they can be completed almost any time, like during a break from work.
If you're interested in addressing a lack of fullness or asymmetry in your lips, speak with us about the surgical and non-surgical options available to you. Local anesthesia use can be risky, and that's why some choose non-surgical lip augmentations. There are benefits and drawbacks to surgical lips procedures.
Surgical Lip Augmentation
Many people turn to cosmetic surgery to help them reverse the sign of aging. Lip lifts can help those interested in maintaining a plump upper lip. Cosmetic surgery procedures are designed to help your lips become more visible by recreating the appearance of a youthful, full lip.
Lip augmentation surgery is more permanent than a non-surgical lip job. For some, this makes it an ideal solution for those who wish to plump up their lips long-term. Speak with a lip augmentation specialist today about the advantages of disadvantages of a cosmetic lip procedure.
Non-Surgical Lip Injections
Arguably the most popular lip treatment option is a non-surgical lip injection. Lip injections can be completed in no time, are fast, convenient, and don't require downtime. You could have a lip injection done and be back to normal before leaving the office.
As with all fillers, the body will metabolize the product over time, which means that you may need to schedule maintenance appointments to continue looking your best. Read on for more information about non-surgical lip injections and how Vida and Co can help you find the best choice for you.
Natural Lip Plumpers
Cayenne pepper and olive oil have also been used as a natural lip plumper. A sugar scrub can also smooth out chapped lips and get them blushing. Cinnamon oil can plump your lips, caffeine can provide a tighter look, and jojoba oil can be used for hydration. They're natural options that can help you reverse some of the signs of aging. 
Aging and Its Drawbacks
As humans, our physical appearance changes with age. Gravity takes effect, and if you add the decrease in the production of hormones, skin moisture retention decreases, collagen is reduced, and there is less elasticity in the skin. The body starts to hold on to visceral fat for a bit long. Reduced blood flow can also accentuate the lip drawbacks on your face.
These unpleasant effects can dampen a person's self-esteem. Over time, sun exposure, pollution, poor diets, and tobacco use can deplete your skin of its moisture. If your youthfulness is suffering due to sagging skin, volume loss, jowls, double chin, loose skin that hides the eyes, lines on the face and around the mouth, and thinning lips.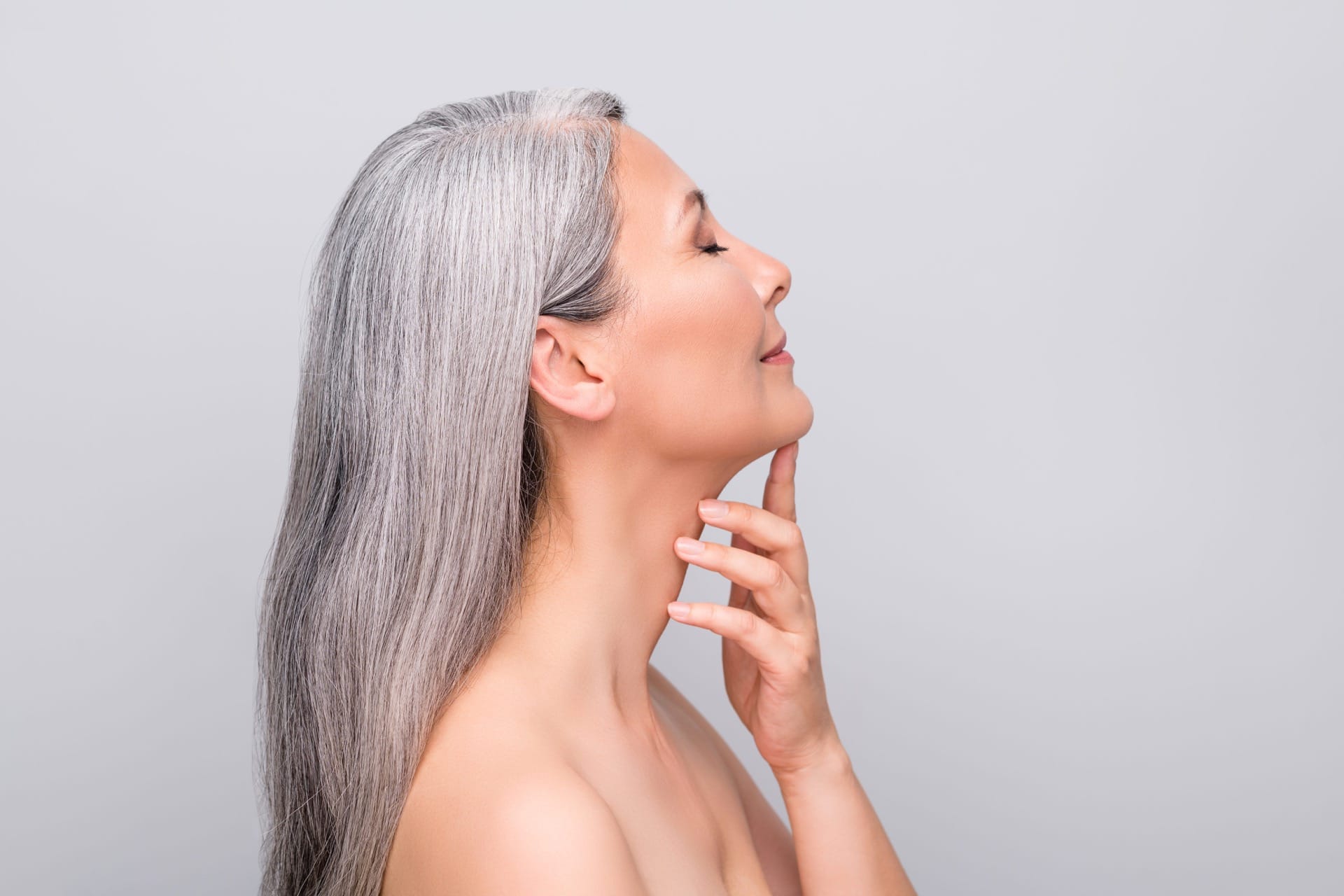 Lip Filler Options
Cosmetic surgeries used to be the only option in the past, but thankfully, there have been many aesthetic advancements that don't require surgery. Fillers can restore the volume that was lost in the lower face and fill in the lines around the lips, nose, cheeks, and mouth. Contact Vida and Co about your non-surgical lip procedure options.
Collagen Lip Treatments
Collagen is naturally produced by the body and is found in the skin's tissue. It's a helpful substance for lubricating joints. This natural option for a lip filler is to increase volume in thin lips. The collagen lip treatment has lost its popularity as its effects do not last as long as the other well-known products that are on the market.
Hyaluronic Acid Lip Fillers
Juvederm and Restylane products are often used in medical aesthetic practices. These products provide more hyaluronic acid, which is naturally produced by the body, to retain water in the skin, tissues, and face to keep them lubricated and moist. Hyaluronic acid fillers are some of the most common lip-filling strategies.
Dermal Lip Fillers
Dermal lip fillers are injected under the skin at the site that needs the volume and plumping. This provides fuller lips with increased volume as well as structure and shape. There is added definition to the look of the face as well, which brings back a youthful appearance that was lost with the decrease in volume.
The effects of lip fillers will remain prominent for around six months before another treatment may be desired to achieve the same look. Speak with the professional lip plumbers at Vida & Co Miami beauty clinic today. Nowadays, women and men crave fuller-looking lips, but lip filling can be risky.
Lip Plumping Risks
All cosmetic procedures have considerable risks. Many of the side effects that you may experience after a dermal lip filler treatment will be temporary. Some of the most common side effects after injection include:
Swelling
Bruising
Bleeding
Tenderness
Redness
Some of the more serious side effects can include:
Allergic reaction
Infection
Lumps in the lips
Different sized lips
Continued swelling or bruising
Tissue loss due to an injection site into a blood vessel
The feeling of a stiff lip
Lip scarring
Uneven facial balance
If you experience serious side effects, speak with your aesthetician for guidance. Lip products can produce instant results for many but must be handled with care. Speak with the beauty aestheticians at Vida & Co for Miami's premier plumping effects. We have professionals right away to serve you better. If you find that your upper lift is not as prominent as it once was, speak with a Miami beauty aesthetician.
Miami Lip Plumping Costs
The affordability of surgical and non-surgical lip plumpers has contributed to their growing popularity. Your personal preferences and your medical aesthetician's experience will play a role in how much you pay as well. Aestheticians with a high-profile clientele list will charge more as well.
The quality of the products used in your procedure can also affect the overall cost. Speak with your aesthetician about the products they use. Even the lip balm they choose can affect the costs you incur. One of the best ways to get a feel for the costs of your lip treatment is by scheduling an initial assessment with a lip-plumping expert.
Botox
Botox is one of the most popular non-surgical cosmetic procedures. There are more than 6 million Botox remedies performed each year. Botox was one of the first to be approved by the FDA. Its reputation has made it one of the most trusted non-surgical options used by aestheticians. 
Botox injected into your lips can help you to achieve fuller lips. Botox is a semi-permanent solution to decrease the fine lines that form around this area as well. Two to 4 injections are recommended for a subtle and natural-looking lip plump.
Botox injection appointments last no more than 30 minutes, and results can start to take effect in 48 hours. Botox appointments also have minimal pain, bruising, and bleeding. Botox and dermal fillers are used to achieve a non-surgical facelift. It's important to stay within the recommendations of your trusted medical aesthetician so that you don't overdo it. 
Choosing The Right Lips Option
Vida & Co offers several options for improving your lip's shape. Surgery for lips is an effective solution and provides effective results when combined with cosmetic enhancements. However, non-surgical, non-invasive lip options can enhance your lip volume as well without anesthesia. 
A lip aesthetic MD can help you choose the right lip option for you. Injecting needles into the face without the proper amount of experience can have harmful effects. If the product is injected into the blood vessels, there is a risk of deformation and scarring. The lips are one of the more prominent features, and that's why it's important to take good care of them. 
Having a consultation with a skillful lips aesthetician about your non-surgical options can help you get the most out of your lips procedure. The last thing you want is to have a negative reaction to your treatment. Imagine your upper lip no longer balanced with the bottom. Consider having an allergic reaction to your lip balm.
Your dermal filler treatment professional can provide a treatment plan for you. Some individuals try to rush the process of their non-surgical treatment. That's why you must go with the recommended number of treatments to get the best results possible.
After A Miami Lips Procedure
It's imperative to avoid certain medications and supplements to avoid before your appointment, including:
Aspirin
Nonsteroidal anti-inflammatory drugs (NSAIDs), such as Advil, Aleve, Excedrin, Motrin, etc.
Fish oil
Multivitamins
Vitamin E
If these medications cause the thinning of your blood, they can make you more susceptible to bleeding. Caffeine and alcohol also have similar effects and should be avoided. There are many things to consider before receiving any medical aesthetic procedure.
Lip augmentations have increased in popularity, are quicker, and take less time to recover from. Vida & Co uses products made from hyaluronic acid. Lip injections and fillers have considerable risks from side effects and extensive recovery time. 
Do your research to ensure that you've found a trained, licensed, and credible medical aesthetician. The aesthetic MD will help answer all of your questions. They can guide you in the right direction for the lips treatment that is best for you. Vida &Co is all about patient education and wants to inform those interested in enhancing their appearance with medical-grade and natural techniques.
Vida & Co offers some of the best cosmetic treatments in Miami, FL. Our knowledgeable team can offer you secure and safe lip services to help you get your dream body. Don't hesitate to contact us. Our beauty clinic is licensed, and we follow the strictest sanitary standards while providing the best and latest professional treatments available.